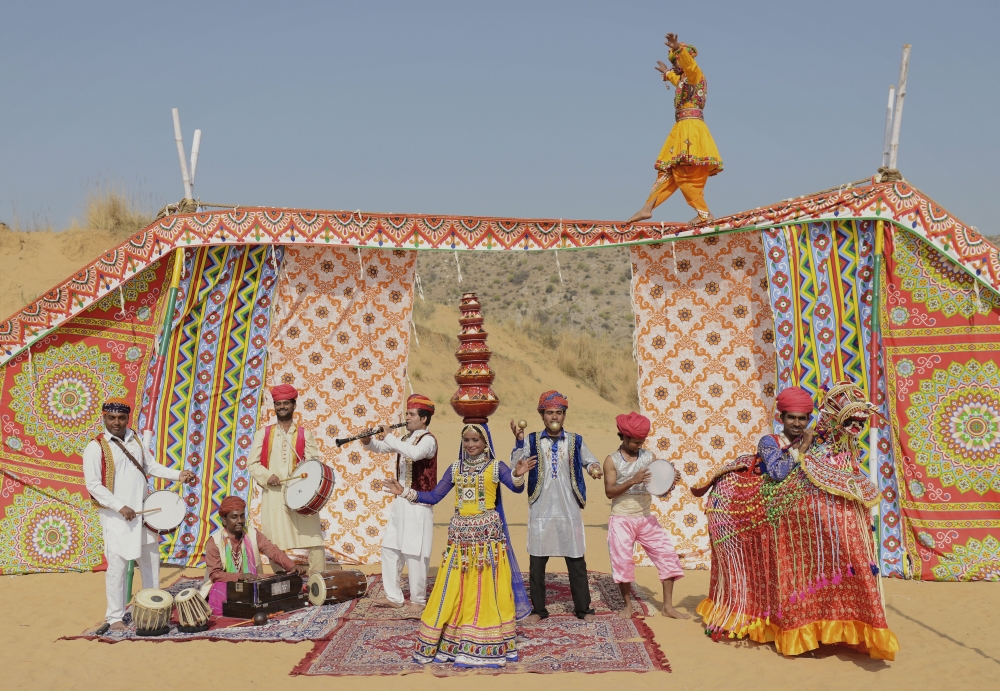 Rajasthan is home to the elite street circus performers from this fascinating region's legendary entertainment communities, who combine their amazing skills in performing breathtaking acts of courage and bravery to form Circus Raj.

The cast of aerialists, acrobats, musicians, slack-rope walkers, dancers and puppeteers and the eye-watering displays by their fakir, present a colourful, vibrant, fast-moving extravaganza of intrigue, drama, feats of daring, music, laughter and surprise.

Their spectacular, awe-inspiring and unique shows toured Europe extensively all through the summers of 2015 - 2017, making way for D & F Bros. Grand Indian Circus to tour for CIRCUS250 in 2018. Now, the revitalised Circus Raj return to touring with an exciting and thrilling new show, designed to capture the hearts and mind of audiences of all ages at festivals, melas, community events and carnivals. Their past tours have taken them across the globe, from Southampton to Sziget, and this September they land in Cleethorpes Beach!

When:
Sunday 8th September
12:00 - 12:30
14:00 - 14:45
16:00 - 16:45


Where: Cleethorpes Beach


Festival of the Sky is proudly supported by Arts Council England and Coastal Communities Fund.

Get the latest news
& info to your inbox